In today's post, we sat down with Ella Dodson, Localization Project Coordinator, to get her tips on project coordination.
For more posts from the Localization team, check out Mette's post on the challenges she faces localizing our user interface for our diverse customer base, Melanie's post on her role as German Language Specialist, and Federica's post on her onboarding into the Localization team.
I joined GetYourGuide as a Localization Project Coordinator in June of 2018. My main role is to coordinate all projects that involve our in-house Localization team. Project coordination involves the understanding and organization of many moving parts working together towards the success of the project.
As a Localization Project Coordinator in one of the largest startups in Berlin, projects can become overwhelming if I don't use my resources effectively, efficiently, and in an organized matter. After some trial and error, I've collected a couple of tips on how to project coordinate like a champ:
Tip #1: Demonstrate effective communication
When coordinating a team of over 18 different nationalities on a daily basis, you learn (pretty quickly) that communication is everything. Clear, simple, and effective communication is key for successful project coordination, and, in this case, less is more.
Most of a project's success depends on effective communication. When you improve your communication, you simultaneously maximize success and mitigate risk. Working within such a diverse team, it's important to strip down a stakeholder's message into clear, readable language that can be understood by anyone. For example, when working between engineers and linguists, it's important to be able to communicate technical details to non-technical users. One can do this by stripping down all the unnecessary jargon, clearly defining the objective, and identifying questions before they arise.
For example:
Message in:
A translation from File 164082 in fi_FI could not be parsed from the TMS
The TMS cannot generate the target file because there are incorrect inline tags in segments: 16. Open this file in the TMS Editor, use the segment filter "Invalid inline tags" to find the relevant segments, correct the inlines, then try to generate the target file again.
Message Out:
Hey Antti,
I hope this message finds you well.
Will you please review the below tfile and make any necessary changes in Finnish?
Many thanks,
Ella
Tip #2: Become a pro at managing stakeholder expectations
Project coordination involves working with many stakeholders. From Engineers, Marketing teams, and UX writers, to the Finance and Legal departments, as a Localization Project Coordinator, you'll work with them all. By working with a number of stakeholders at a time, I've learned it's not so much what you say, but how you say it that makes the difference.
As a Coordinator, one of your main responsibilities is to ensure not only your team members, but also all stakeholders involved, are aware of what is expected of them. This means being aware of roles, responsibilities, and any time constraints that can potentially prevent a stakeholder from accomplishing their task on time. In addition, it is the responsibility of the Project Coordinator to keep everyone "in the loop" with updates, downloads, and everything in between.
At any given time, a stakeholder may need to access information for a project, such as the progress, customer impact, and deadlines. The Coordinator needs to be available with this information or provide an open and clear way to access this information. Creating strong stakeholder relationships and communication promotes efficiency and reduces misunderstandings.
So, one may ask — what translates well across all teams, cultures, and individuals? Politeness. Working with so many people on a daily basis, it's important to be mindful of language, cultural barriers, and, most importantly, the perceived message. More times than none, it's that little touch of personalized kindness that sticks with someone more than the speed of your response. Both professionally and personally, I am a firm believer that if you focus on creating positive interactions, it contributes to a more positive atmosphere and outlook on your day. Stakeholder management is a big part of project coordination, and being nice is a small thing that can have a large impact.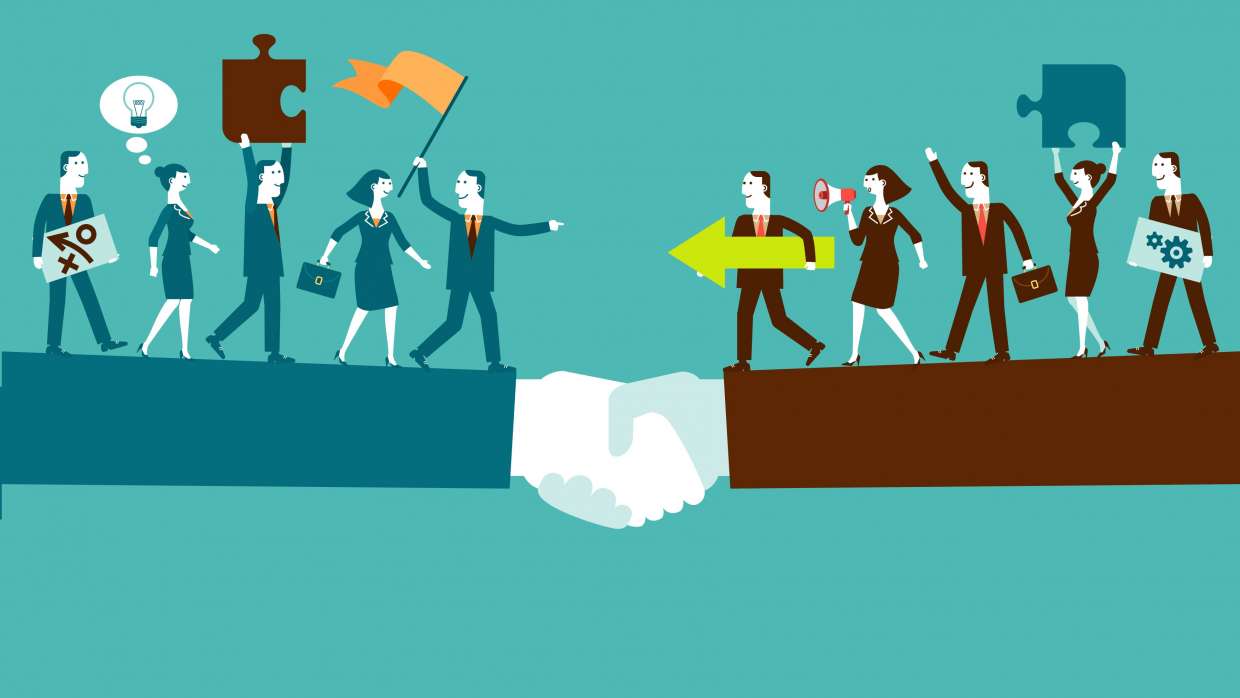 Tip #3 Be open to learning something new
As I mentioned in point 2, as a Localization Project Coordinator, we have contact with many different departments. In the midst of all this cross-department collaboration, you are almost always presented with a unique opportunity to learn something new.
Broadening your knowledge of other departments provides you, as a Coordinator, with a better understanding of the depth and dynamics of your project. By opening your mind, you allow yourself to better understand your stakeholders' interests, expectations, and knowledge gaps. In knowing the nitty-gritty details of your project, you'll have the ability to understand why your project is crucial for your organization and how it ties into the overall strategic plan. Being able to string together all these working parts and relate them to the greater company goals is also an easy way to increase your team's engagement and dedication.
For example, before starting at GetYourGuide I didn't really understand the complexities that went into backend engineering or their larger impact on the company. After working with Engineers now for almost a year, I've been able to learn more about coding, its importance, and its impact on customers. Here at GetYourGuide everything is based on data. To gather this data, our Engineers create tests and run experiments to see how we can make our customer's travel experience better. After learning about the impacts of these tests, I have a newfound respect for our Engineers and an enriched understanding of why they need the help of Localization to make the tests successful across our 18 markets. A knowledgeable Project Coordinator is a successful one, so it's important to keep an open mind.
Tip #4 Value teamwork
You are nothing, as a Project Coordinator, without your team. It's like Daenerys Targaryen without her dragons, Don Draper without his words, or Morty without his Rick — you can't have one without the other. At GetYourGuide, the in-house Localization team is my team, in every sense of the word.
It takes the success of all 18 languages to complete a project; that's a lot of teamwork. With a strong team, even the tightest deadlines, the quickest turnarounds, and the heaviest workloads become achievable.
One example that made me extremely grateful for my team was during the aftermath of the Notre Dame tragedy. As one of the largest travel startups, we naturally had many activities impacted by this sad event. At GetYourGuide, our customers come first. Therefore, my team sprang into action to make sure all of our impacted customers were made aware of any changes to their booking. From Customer Service emails to Marketing updates and urgent changes from our Catalog Editing team, we all had to work together to make sure we provided this sensitive content as soon as possible. This was a large-scale effort where the tiniest of details made a difference. If it wasn't for the teamwork, we wouldn't have been able to efficiently take care of all requests. With a positive mindset and strong teamwork, anything can be achieved.
Tip #5 Prioritize tasks
Organization can make or break you as a Project Coordinator. It should be no surprise that with good project coordination comes good organization. In essence, as a Project Coordinator my main objective is to make sure processes run smoothly and are aligned with the common goal to which we are working towards. This ability to prioritize tasks, compartmentalize multiple projects, and document anything and everything in a neat fashion for anyone to reference at any time all boils down to organization.
On top of coordinating project teams of up to 18, I am also remotely managing 8 different languages: Finnish, Russian, Simplified Chinese, Traditional Chinese, Japanes, Korean, Turkish, and Mexican Spanish. In order for me to plan ahead, prioritize needs, and create efficient workflows, I have to stay organized.  If I'm not on top of things, those working within these languages can get confused fast.
I have several tools that help me stay organized, such as Jira and Trello, but my favorite by far is the good ol' fashion TO-DO list. By nature, human beings are completionists. We like to finish things. And for me, there is something special about sitting down each morning with my pen and paper and clearly organizing my day, only to later get that satisfying feeling of officially crossing off an item on my list. It's an even better feeling to be able to see at the end of each day what you've accomplished.
Putting the tips to work
These are just a few skills that will help anyone become a Project Coordinator. With the tips listed above, you, as a Project Coordinator, will have the knowledge and tools to enable and create happy working environments, increase productivity, and, of course, execute successful projects. Own these skills, and I promise you'll be able to Project Coordinate like a champ.